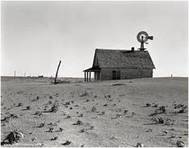 In the early 1930s came an ecological and economic disaster known as the "Dust
Bowl". Congress declared soil and water conservation a national priority and the
concept of local Soil & Water Conservation Districts was born. Yates County was
the second Soil & Water Conservation District created in New York State on
September 30, 1940.



---
Today your Soil & Water office provides technical assistance to county residents on the many ways to protect our soil and water resources. Here are just a few!